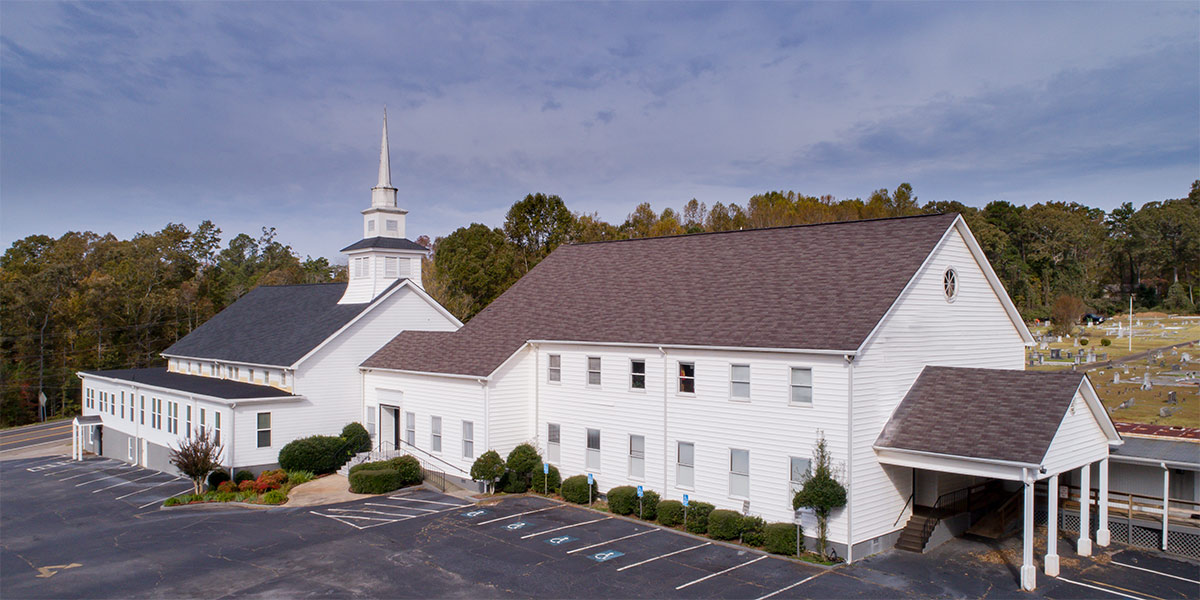 Welcome to Cool Springs Baptist Church
Cool Springs Baptist Church is committed to furthering the cause of Christ and spreading the Gospel to people from all ages and walks of life.  One of the goals of Cool Springs is to promote our vision, which is upward (worship), inward (nurture the body) and outward (reaching out beyond the body).
HELP SPREAD 'PFA'

 'PFA' – What does it mean? Before I tell you there is something that Christians need to fully understand. That something is that the God we serve is omnipotent. There is no power that exceeds His. There is nothing that Satan can do or conjure up that overrules the will of God. God is in control, always has been, and always will be. Having said that those letters PFA stand for PRAY FOR AMERICA, which is exactly what this nation needs more than anything else.
In a little more than 2 months there will be a presidential election. As a Christian I urge you to know what the person and the party stands for before casting your vote. If they're pro choice they support the murder of millions of innocent unborn babies. If they want to disarm law abiding citizens they're for promoting more lawlessness which we're presently witnessing on the news everyday. If they're for raising taxes, they're promoting even more wasteful spending. If they're for so called tolerance they're promoting the compromising of God's word and His principles. All of these are in opposition to God and is the liberal agenda that's leading America to destruction. Look beyond the toothy grins of stump speeches and put your trust in what God says rather than man. So as Christians what can we do? Simple, we promote those letters PFA. We start a grassroots movement for Christians to PRAY FOR AMERICA about this election and our future. Put those letters on t-shirts, end Facebook posts with them, put them on your face masks, put them up on a sign in the rear window of your car. There's a million ways to promote those letters and if we do people will start asking what they mean. Then tell them and refer them to 2nd Chronicles 7:14. That verse is a conditional promise of God. If we do that then God will be as good as His word. The future of America does not lie in the hands of Democrats, Republicans, or Independents. It lies in the hands of the Christians.
Are you concerned about America? If you are then start promoting those letters and this movement. Share this with your friends and above everything else PRAY FOR AMERICA every time you make a petition to God. He is there, He hears your prayers, and He has the power to save this nation from what the liberals have planned. God Bless and keep you, Pastor Steve, PFA
FREE GROCERIES FOR THOSE IN NEED
The food ministry is the 2nd Thursday of each month from 10 AM – 1 PM.  No appointment needed.
​